Time Tracking System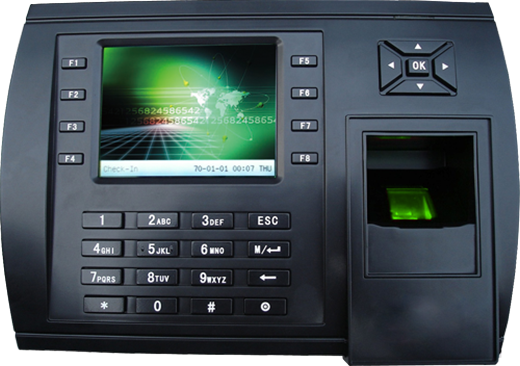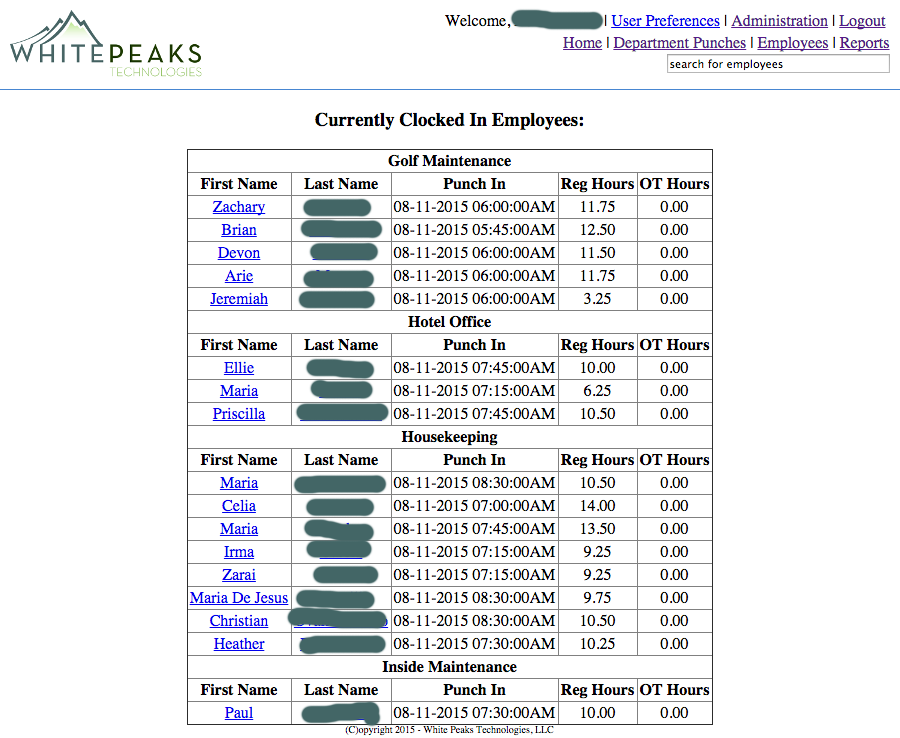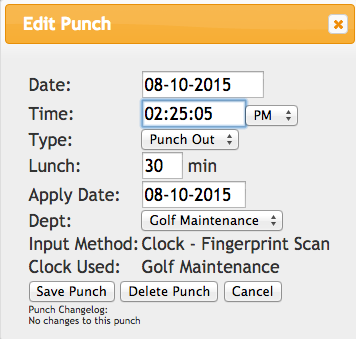 White Peaks Technologies Time Tracking System is built with efficiency at it's core. Quickly see a birds eye view of your property and all the employees currently there. Drill-down into departments and examine punches in real-time. Employees can use the biometric fingerprint scanners to punch – eliminating buddy punching. Take a look at some of the features:
Web-based system to allow for usage from any device anywhere
Simple to use, easy to train, extremely fast and efficient
Inexpensive Biometric Time Clocks are networked and report in real-time to server
Employees can punch into any clock on the network (i.e. Fingerprint Templates are communicated between the clocks)
Extensive Security levels allows for giving managers access to just their departments employees
Allow users to view or edit punch data (i.e. managers can fix their own employees punches)
System tracks all changes via security logging
Easily export out data to import into your Payroll System
Extensive Reporting makes printing or emailing out reports to departments easy and quick
Health Care Monthly/Quarterly/Yearly reporting is easy with all the punches in one central database
Clocks can function without the network and upload the punches once the network connection is restored
Automatically apply lunch breaks by Department
Employees can switch departments at the physical clock
Assign Notifications to employees to text or email the employee or managers when approaching overtime or other thresholds
Customizable Rounding Rules can adapt to almost any situation
Give certain employees ability to punch via their phones/tablets/computers if time clock not near their building (tracks geo location)
And many more features...