Property Management System (PMS)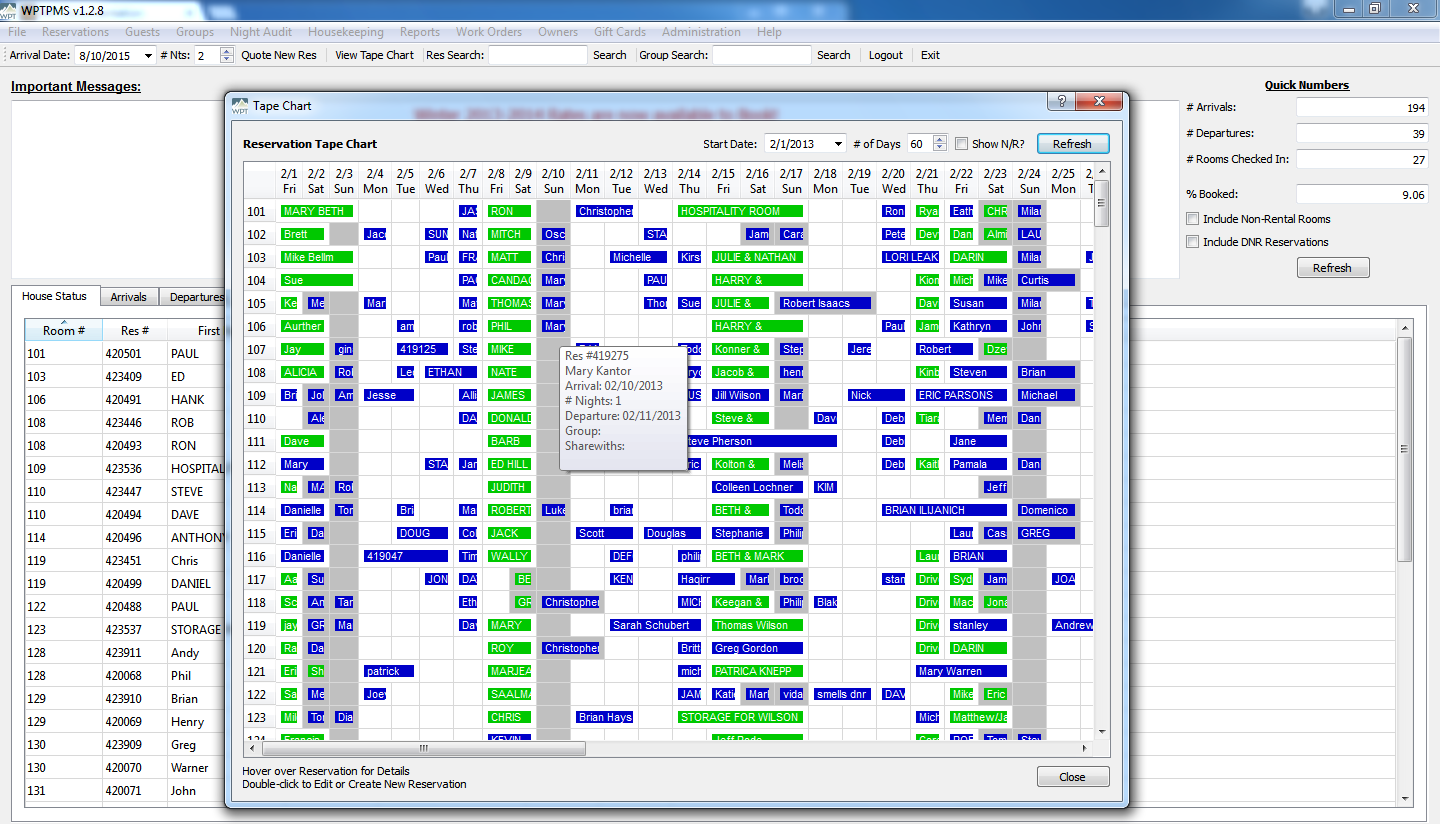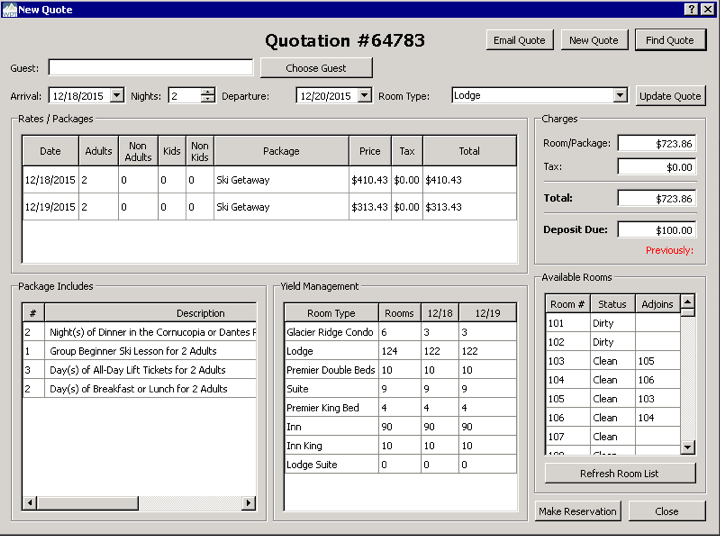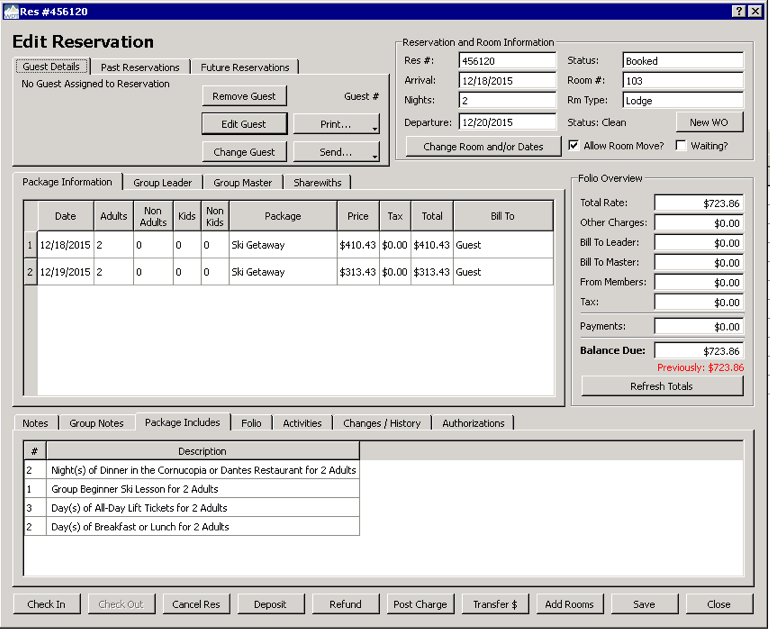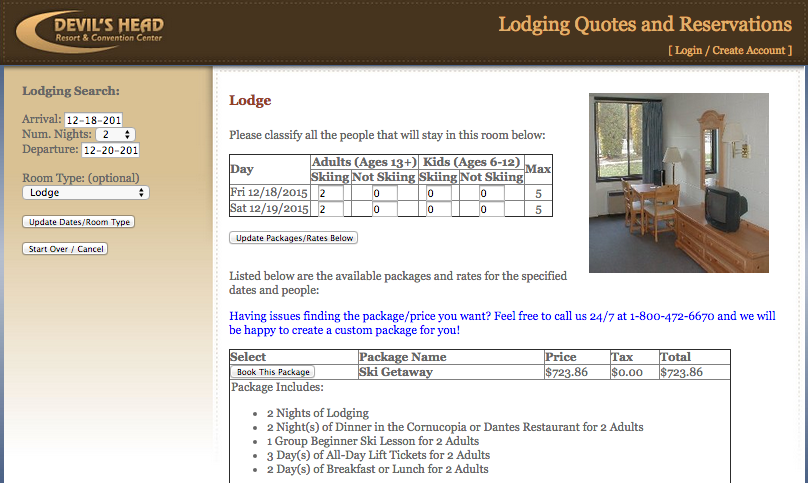 White Peaks Technologies Property Management System (PMS) is built for Properties of all sizes. From small Motels to large Resort Hotels with Vacation Rentals/Owners - the system can handle the load. Take a look at some of the features:
Fully Customizable Fee-Free Online Reservation Bookings
Simple to use, easy to train, extremely fast and efficient
Tape Chart, Yield Management, Packages, Different Tax Rates, and customizable Reporting
Point of Sale Software can interface to post Room Charges
Phone Interface for Housekeepers to change Room Status (i.e. Clean/Dirty/Do Not Disturb from Phones)
Ability to text guests when their room is clean and ready for check-in
Easily Email Invoices, Folios, Confirmations, and much more to Guests
Integrated Group Sales Reservation Contracts, Banquet Event Orders, and Scheduling
In-House Fee-Free Gift Cards
Extensive Reporting
Ability to Track Activities (i.e. Dinner Reservations, Tee Times, Group Activities)
Support for Group Masters and Leaders and ability to bill different aspects of room charges to Masters/Leaders
Owner Management for Vacation Ownership/Quarter-Shares/Timeshares – Generate Owner Statements right in PMS
Secure Point to Point Encryption (P2PE) EMV supported Credit Card processing (Out of Scope for PCI Compliance)
Easily Create and mark Work Orders completed in the PMS - including adding billable time/materials for owner units
Extensive Security Levels to restrict Employees to certain functions
Easily remove rooms for Maintenance or Cleaning reasons
Quickly Block rooms for groups and allow individual group members to book into the blocks
Track all changes to Reservations and Guests with Record Locking and Read-only views
Call Accounting interface to automatically post room phone call charges
Multiple-property support - including training mode property
And many more features...