Golf Course TeeSheet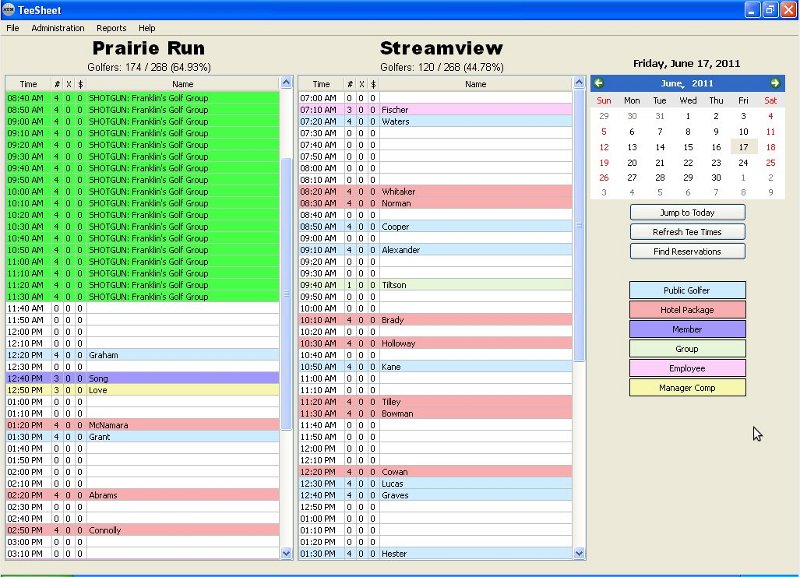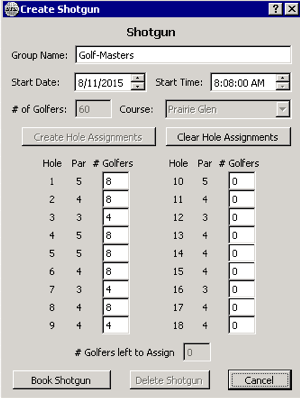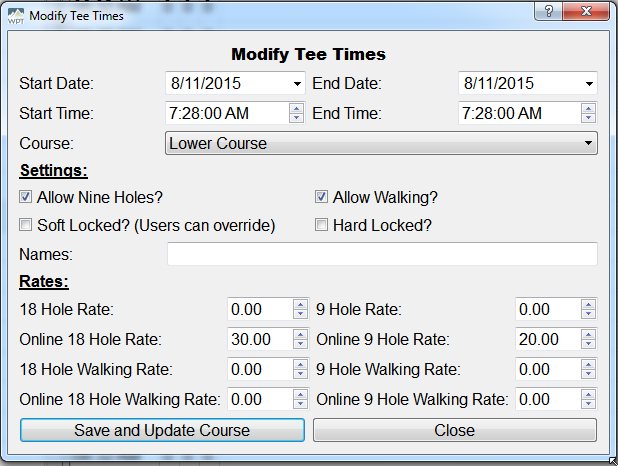 White Peaks Technologies Golf Course TeeSheet is built to allow for multiple people to enter tee times at the same from a variety of locations. This allows for Hotel Reservations to book tee times while the pro shop is also booking them. Couple that with the ability to make fee-free online tee times and you have a great product! Take a look at some of the features:
Fully Customizable Fee-Free Online Tee Time Reservations
Simple to use, easy to train, extremely fast and efficient
Ability to check-in golfers and send the details to the Point of Sale (POS) to complete the sale and mark them as paid
Ability to track carts and time out / time in from the Starter (Tablet Version also available)
Fully customizable Rate System and Player Types that can be assigned. Different prices can exist for online reservations.
Easily find reservations based on players name or phone #
System tracks all tee times via central guest database
Easily create shot guns and group tee time reservations
Support Multiple Courses in single system - easily build the courses via a simple admin interface
Extensive Reporting
Extensive Security Levels to restrict Employees to certain functions
And many more features...